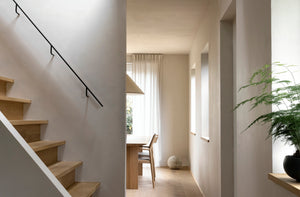 Inspired by culture and derived from nature, St. Leo creates premium, eco-friendly finishes that elevate the experience of architectural spaces. Established in Denmark in 2019, St. Leo draws upon Scandinavian heritage and craftsmanship to produce contemporary paint and plaster from the finest natural minerals with a focus on sustainability, tactility and understated elegance.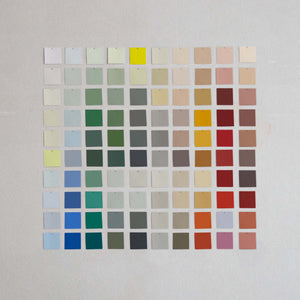 Introducing the Original Pigments City Collection
Colour—with all its emotive, psychological, cultural and aesthetic power—is the core tenet of Original Pigments. To expand our spectral horizons, we joined forces with All The Way To Paris, to search the globe for beautiful hues that possess a unique and transportive quality. Seven cities became the main source of inspiration: Antwerp, Athens, Copenhagen, Kyoto, Mexico City, Milan and Paris.
Meet the new colours
Dolomite Plaster
Made in Denmark, St. Leo's debut Dolomite Plaster collection consists of super-fine Dolomite stone and recycled ash for true, deep colour profiles and a long-wearing finish. Dolomite Plaster is packaged in a convenient, ready-to-roll form to be applied with a roller and finished with a trowel or brush for a subtle, earthy texture that is perfectly imperfect. Alongside the core collection of 16 Dolomite Plaster colours, St. Leo collaborates with clients and creatives to develop customized products from an almost limitless colour palette.
Dolomite Plaster Collection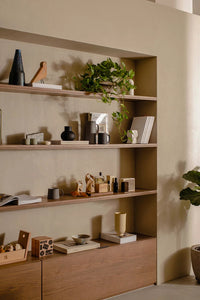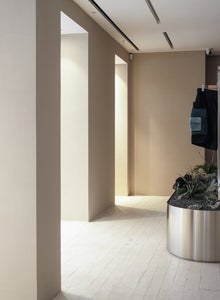 Marble Paint
Marble Paint merges the sensory quality of plaster with the deep colour profiles and effortless application of paint. When brushed or rolled onto interior walls and ceilings, Marble Paint imparts a subtle textural appearance to living spaces that is completely matte from all angles and a rich pigmentation that will stand the test of time. Marble Paint is produced in Scandinavia from premium ingredients that are environmentally and health-conscious—the recipe is waterborne, solvent free and low-VOC. The thick consistency and superior quality of the liquid pigments lends to high coverage paints that are easy to apply in a variety of expressions with a fast-drying time. Offered in 16 colours plus custom hues, the unique composition of Marble Paint invites creativity and is suited to homes, retail and hospitality spaces as well as offices. 
Marble Paint Collection
Original Pigments Paint
St. Leo Original Pigments is a collection of paints crafted from premium, sustainable ingredients to achieve timeless beauty that is uncompromising on quality. A considered recipe combines the finest titanium dioxide and liquid pigments with waterborne, solvent-free binders and thinners to ensure a superior colour depiction, high coverage, low-VOC and a healthy environment. An initial palette of 16 colours is mixed in Denmark to complement St. Leo's Dolomite Plaster collection in addition to an endless spectrum of tailored solutions made to order. Original Pigments is available in three finishes for interior walls and ceilings, and three for wood and metal.
Original Pigments Paint Collection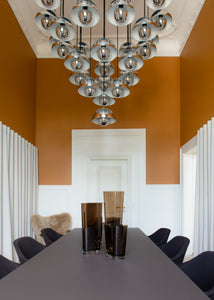 Dive into our list of products
---